Broadcasters' dedication to helping their communities is what sets them apart from other mediums. Every day across America, local radio and television stations raise millions of dollars for charity, assist in rescuing kidnapped children with AMBER Alerts and create awareness about important health and safety issues.
Broadcasters generate more than $10 billion in community service in a single year. It is an astounding number that reflects the work of thousands of local stations that strive every day to help their communities – one problem, one child and one emergency at a time.
We are proud to partner with groups such as the United Way, American Red Cross and March of Dimes to offer assistance to our communities in difficult times.
Learn more about how local stations are giving back to their communities and read stories of broadcasters and public service organizations working together below.
St. Jude Children's Research Hospital
"…More than 300 radio stations across the country host an annual broadcast to raise money for St. Jude Children's Research Hospital...Collectively these radio outlets generated more than $20 million in cash and pledges this past year to help fund our fight against childhood cancer. Their generous donation of airtime and their audiences' overwhelming response is a testament to the power of radio to positively impact the communities they serve."
– Chris Boysen
Senior Vice President, Field Operations, St. Jude Children's Research Hospital

---
American Foundation for Suicide Prevention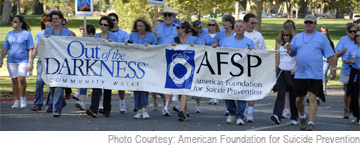 "In the past suicide was a secret; now it is seen as a serious public health problem. Local radio and TV stations are to be commended for doing their part to educate the public about suicide prevention, and for saving lives."
– Wylie G. Tene
American Foundation for Suicide Prevention

---
American Red Cross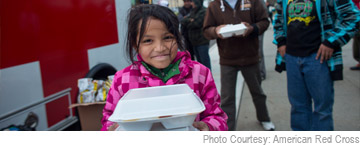 "We are grateful to local broadcasters for airing American Red Cross PSAs to support our disaster relief operations. PSAs are critical to nonprofits like ours, as we work to provide the public with both information on how they can stay safe and support relief efforts."
– Adriane Hayes
Senior Manager of Advertising, American Red Cross
Stories of the American Red Cross Working With Broadcasters
Stark County Red Cross Thanks Local Station
CBS Cares Raises $23K for Disaster Relief »
Local Red Cross Announces 2012 "Real Heroes" Winners Media Award: NBC 7 San Diego »
18th Annual Southern Shore (New Jersey) Disaster Relief Radio-thon »
Radio Disney and Red Cross Take Step Toward Preparedness
---
U.S. Census Bureau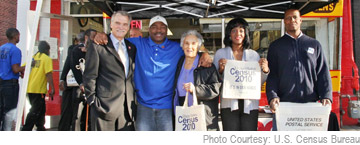 "Conducting the 2010 Census was a massive and vitally important undertaking – one that the Census Bureau could accomplish only with the help and support of its partners. Engaged local broadcasters helped spread the 'Portrait of America' message and helped motivate their local audience members to participate in filling out the form, and cooperating with neighborhood census-takers."
– Victor Romero
Center for New Media and Promotions, U.S. Census Bureau
---
Toys for Tots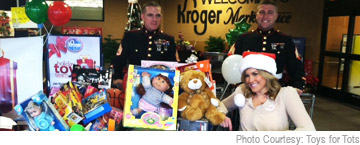 "For nearly sixty years our Marine Toys for Tots Units have relied upon their local radio and television stations to help them raise toys, books and other gifts for their community's neediest children. Were it not for their community service over those many years, I'm sure we would have been unable to fulfill the Christmas dreams of millions of deserving children. It is important to note that our radio and television friends play just as important role now as they did in the early years."
– Retired Marine Major Bill Grein
Vice President, Marine Toys for Tots Foundation
---
Girl Scouts of the USA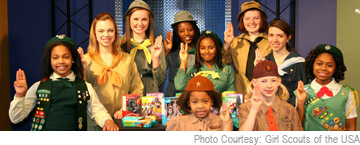 "Girl Scouts is committed to building girls of courage, confidence, and character, who make the world a better place. We benefit from positive relationships with broadcasters in every zip code in the USA, and rely on broadcasters to help us spread the word about the need for leadership development in girls."
– Joshua Ackley
Girl Scouts of the USA